Our Mission - Compliance without Compromise
Muinmos was founded in 2012 by Remonda Z. Kirketerp-Møller, who foresaw the need to modernize client onboarding by using cutting-edge technologies, that can provide a fast, smooth yet still fully compliant client onboarding.
Over the last years, with significant investment in unique technology, and against the backdrop of an increasingly complex regulatory environment, Muinmos has developed its client onboarding platform, which delivers unmatched results. 
The Muinmos team consists of some of the industry's most respected FinTech entrepreneurs and technologists across Europe and Asia, with extensive in-house experience within global financial institutions as well as in-depth knowledge from working closely with regulators.
Keeping up-to-date and remaining compliant in a fluid regulatory landscape across multiple jurisdictions is a huge burden for financial institutions of all sizes. Muinmos automates this process, providing a simple, fast and efficient way to address this issue, fully empowering financial institutions to drive their business forward whilst strengthening their compliance and protecting their investors.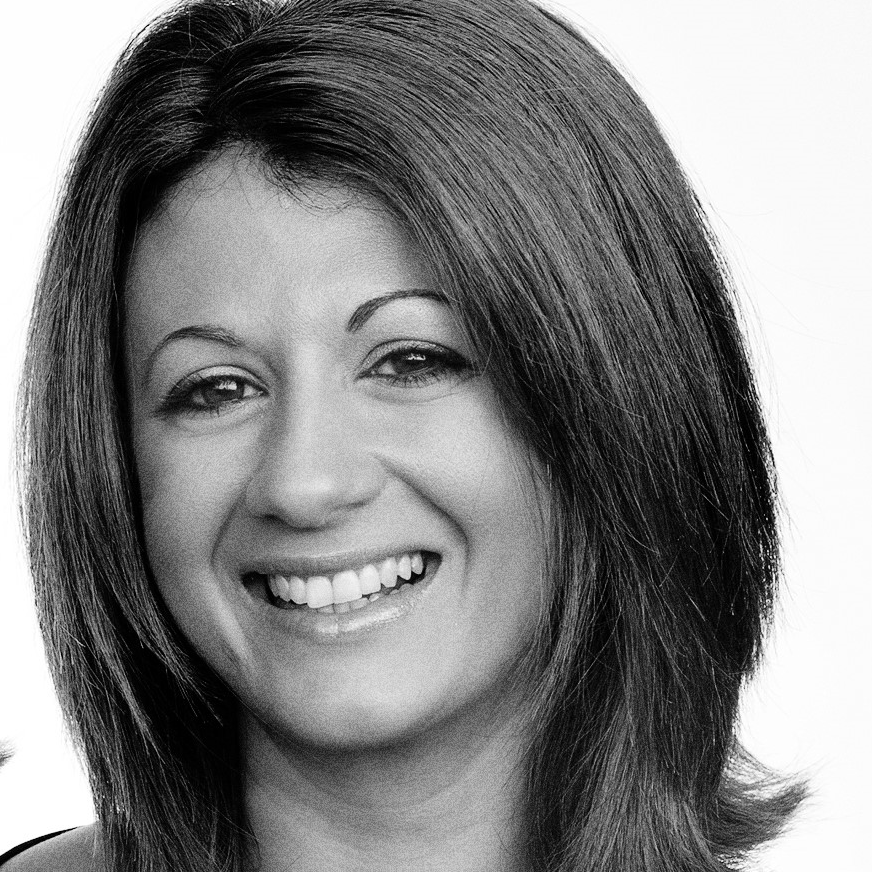 Remonda is an expert in regulatory compliance with over 20 years of experience in financial services. Remonda is a visionary business leader, tech entrepreneur, financial industry veteran, qualified lawyer and CEO/Founder of Muinmos, Remonda has dedicated the last ten years to revolutionising and digitising regulatory compliance and client onboarding in the financial services sector. She is a recognised speaker and expert advisor on highly complex regulatory matters in the FinTech and RegTech space and is a contributing author of "The RegTech Book."
Driven by a desire to simplify regulatory compliance for financial institutions, Remonda founded Muinmos in 2012 with a clear mission "to eliminate the regulatory burden which has hindered financial institutions in realising and utilising the full potential of their global client base." mPASS, winner of the Best RegTech Reporting Solution in the Global Forex Awards 2020, is Muinmos' innovative solution that uses algorithmic rule-based AI to automate client onboarding and regulatory compliance for financial institutions.
Remonda has a proven track record using technology to automate highly complex legal and regulatory processes in financial services. As the former Director of the Legal and Compliance Department at Saxo Bank from 2003-2008, Remonda founded the Market Data Department specialising in big data analysis and process automation to support Saxo Bank's global business strategy. In 2008, she co-founded companies which formed the CFH Group, a market leader in its global offering and in 2016 sold to Playtech, a FTSE 250 company with 4 Billion USD market capital.
Remonda is authorised and regulated by the Solicitors Regulation Authority of England and Wales, a member of the Danish Bar and Law Society, a recognised European lawyer, and holds a number of Board positions.
Lars Birk Holst is an expert in e-FX with over 20 years of experience in the banking sector. He co-founded and served as CEO of CFH Clearing with a unique background from both the retail and banking side and most recently from the technology sector of the industry. CFH Clearing was sold to Playtech (symbol: PTEC) in November 2016.
Prior to CFH Clearing, Lars was European Head of Currenex's (StateStreet Bank) Margin Trading Group and responsible for both the product and the business side. Lars was employed to help create and build a new margin (retail) broker trading platform and was responsible for delivering the majority of the global budget.
Lars also spent several years with Dresdner Bank as Head of e-FX Sales and was a key player in all e-FX initiatives and the e-FX turnaround. His responsibilities included business sponsor for Dresdner's white label solutions and for all relationship towards API clients, brokers, ECNs and multi-bank platforms. Before leaving, Lars was made interim business owner of the FX Prime Brokerage team.
Lars also has over five years' experience with Saxo Bank in various leadership roles including Global Head of Sales and Account Management. Lars holds a BSc and MSc and is a CFA Charterholder.
At Muinmos, Lars is a board member and an adviser to the business.
Lars Torpe Christoffersen
Lars Torpe Christoffersen holds several Board positions in companies throughout Scandinavia and the rest of Europe, and has more than 12 years' experience in the mergers and acquisitions field.
In his former position as President at Denmark's main telecommunications operator, TDC, Lars achieved solid year-on-year delivery of targets and budgets, continuously breaking new ground for business growth.
As an entrepreneurial investor, Lars is committed to hands-on management and building strategic partnerships and initiatives to secure efficient return on investments for emerging companies.
At Muinmos, Lars is a Board member and an adviser to the business.
Michel is currently CIO of Banking Circle and has held a number of high profile technology and engineering leadership positions including CTO at Saxo Bank and Chief Enterprise Architect at Nordea.
He has over 20 years' experience in the financial services sector as a manager, architect and technical leader specialising in payments, banking platforms, trading platforms, exchange technology, DMA broker networks, price/quote formation and dissemination, real-time risk management and information distribution, often working in areas requiring extreme reliability and scalability whilst retaining low latency and high throughput.  He has worked across all aspects of Fintech before it was invented as a term, and is a firm believer in automation and technology to solve today's regulatory challenges.
His extensive experience includes all aspects of business, management and technology within the Fintech industry, from architecture, development, processes, governance, change management and mergers & acquisitions.
In his various roles, he has been part of designing and executing on larger strategic initiatives and investments in multiyear transformation programmes to modernise and upgrade technology to meet the demands of the business.
Michel has an agile mindset, putting people over process and practising the art of continuous delivery. He has a proven track record in using lean and agile methodologies whilst keeping an eye on long-term sustainability, structure and shareholder value.
Previous employers and customers include, amongst others, Swedbank Markets, OMX Technologies and Stockholm Stock Exchange.
At Muinmos, Michel is a Board member and advisor to the business.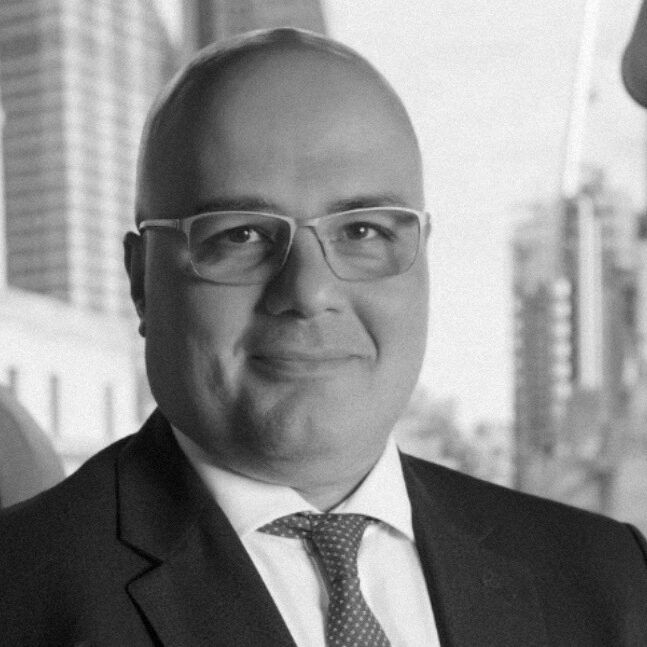 Ashraf has over 30 years' finance and operations experience, including 8 years as Head of Treasury at Saxo Bank (2000-2008) where he was responsible for liquidity management, hedging of FX exposures, compliance / AML screening and reporting, short-term investments, funding, sweeping and cash pooling, cash management & SWIFT administration.
In 2008 Ashraf went on to design and operate similar platforms in FX & cash management for CFH Markets where he was a co-founder and Executive Director, accountable for all operations including back office, risk management, liquidity, payments & cash management, end of day processes & bank relations, and subsequently, between 2011 and 2014, as Chief Operating Officer of the Foreign Exchange business at Marex Spectron with responsibility for business development & strategy, liquidity, execution, designation notices, prime brokerage, clearing, margin management & regulatory issues.
Most recently, Ashraf held a number of controlled functions for various firms with the UK FCA including: Authorised Company Director (CF1), Customer Function (CF30), Chief Compliance Officer (CF10), CASS oversight reporting officer (CF10a) and Money Laundering Reporting Officer (CF11).
At Muinmos, Ashraf is a Board member and Business Development Director to the business.