Pioneering Risk Assessment Tool
mRX™ creates instant and automated client risk assessments based on all relevant factors including jurisdictional, client type and category, product and service offered, and KYC/AML parameters.
The innovative regulatory matrix scores the risk on the basis of fully configurable parameters, and updates the risk score constantly based on input generated by the mPASS™ and/or mCHECK™ modules.
It covers areas such as jurisdictional risk, regulatory risk, categorisation risk, product risk, KYC risk and provides a real-time client risk assessment on the Financial Institution's client base. Importantly, it monitors all clients from the onboarding stage and throughout their lifecycle with the Financial Institution.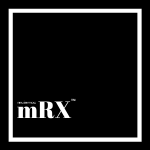 Risk profile every client based on your own risk parameters, easily configurable onto the platform. 

Constantly Updating Risk Assessments
Never be surprised by changing risk. The mRX™ risk assessment tool constantly updates its assessments on the basis of information from the other two modules and changes in FI's risk policies. 

The mRX™ risk assessment tool provides the FI with an instant, automated risk report, completing the information the FI needs in order to onboard an applicant. 

The constant updating and full audit trail make remediation projects and regulatory reporting a lot easier. 
Learn more about our two other modules for a complete client onboarding solution and onboard any client type in under 3 minutes
mCHECK™ complements Muinmos' other modules by providing full, instant and automated KYC/KYB/AML/AML checks through built-in connectivity to multiple data-providers.
mPASS™ is a proprietary regulatory compliance engine which complements Muinmos' other modules by providing full financial product, services and cross-border clearances including automated categorisation, suitability & appropriateness checks.